Your chance to see iRing in action in London!
[h=4]Goldsmith University event features all of the latest cutting-edge research on new interfaces for musical expression[/h]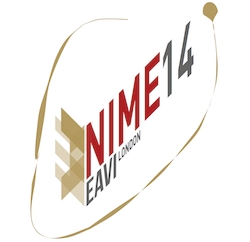 Here is your chance to see
iRing
and our range of music accessories and apps in action at the
14th International conference on New Interfaces for Musical Expression
at Goldsmith's University in London. This event features everything that is new in computer and mobile interaction for making music.
Our own IK UK team will be there on Friday 4th July together with other manufacturers showing their latest technology.
Entry is free
for the day for all visitors.
Event Details:
14th NIME Conference
The Tech Cafe, Great Hall
Goldsmiths University of London
Richard Hoggart Building
London SE14 6MW
For booking details and full conference programme, please visit the conference website
here