[h=4]Pre-order now and save big before it's released![/h]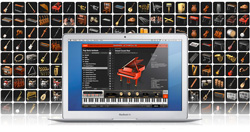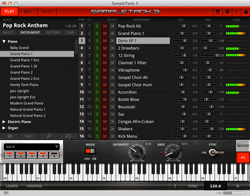 Play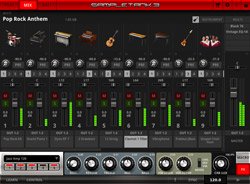 Mix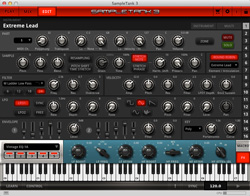 Edit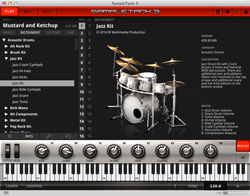 Sounds

There's a whole new world of sound headed your way, and you'll soon be able to make it your own.
SampleTank 3
, IK's hotly anticipated next generation software sound workstation, is shipping on July 24th. And that means you only have three weeks left to take advantage of our significantly discounted pre-order pricing: Buy it today and you can get the full power of SampleTank 3 — with its massive sound library, completely rebuilt engine and elegant interface — for as low as
$99.99/€79.99
if you own SampleTank 2 XL or Miroslav Philharmonik full,
$149.99/€119.99
if you own any other paid IK software, hardware or app or
$249.99€199.99
if this is your first purchase.

Click here to pre-order SampleTank 3!
Over 10 years in the making, SampleTank 3 sets a new standard for software sound workstations. It builds upon the popularity and legacy of the SampleTank line, with over 33 GB of sounds, over 4,000 instruments, over 2,000 MIDI files and 2,500 loops — all of which sound great and are easy to manipulate right out of the box.
SampleTank 3 has been rebuilt from the ground up with a fully redesigned and easy-to-use interface, new sounds that feature multiple articulations and "round robin," a new patterns player with 2,000 MIDI patterns, 55 high-quality integrated effects derived from AmpliTube and T-RackS, a new loop management feature, new filters, a new Live mode and much more. Powerful, functional and effortless, SampleTank 3 is your essential tool for studio composition and live performance.
To hear how great it sounds,
click here
for demonstrations from Dream Theater's Jordan Rudess and master pianist
Stephan Deriau-Reine
.
To learn more about the SampleTank 3 specs and features
click here
SampleTank 3 will be available for download in July. From now until its release, it can be purchased at these special pre-order prices*:
• Upgrade $99.99/€79.99
For all SampleTank 2 XL and Miroslav Philharmonik full users (including Total Studio and Total Workstation users)
• Crossgrade $149.99/€119.99
For all IK users of paid software, apps and hardware
• Regular version $249.99 /€199.99
Prices are valid until release. Special pre-order prices will change on release to the following introductory prices*:
• Upgrade $149.99/€119.99
• Crossgrade $199.99/€159.99
• Regular $299.99/€239.99
Boxed version will also be available after release.
Introductory prices will be valid for 2 months, the following will be the final prices*:
• Upgrade $199.99/€159.99
• Crossgrade $249.99/€199.99
• Regular $349.99/€279.99
* Prices are excluding Taxes. JamPoints or coupons cannot be applied on pre-orders. Invoicing and charge will be made at order receipt, and product will be shipped by end of July.