New Promotion: Born To Be Loud
[h=4]Buy iLoud and get AmpliTube 3 or T-Racks Deluxe FREE (a $200 value!)[/h]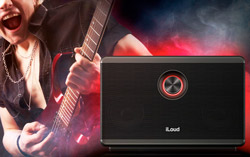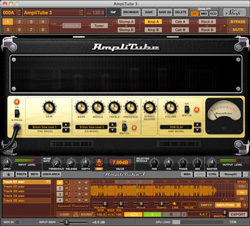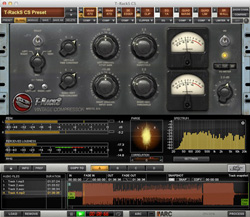 Born To Be Loud!
If you've been holding out to grab an iLoud, then now is the time, as we are currently offering our best purchase incentive yet. For a limited time, buy an iLoud and receive your choice of a free download of
AmpliTube
3 (normally $199), guitar amp & FX modeling plug-in, or
T-RackS
Deluxe
(normally $199), high-end mixing & mastering
collection
.
iLoud is
the studio
-quality portable speaker for musicians and audiophiles that's 2-3 times the volume of comparably-sized speakers. The battery-powered
iLoud connects to any smartphone, tablet, laptop or MP3 player
, either wirelessly via Bluetooth, or wired to the onboard 3.5mm jack, and is also the only portable speaker with a built-in iRig input circuit, so you can
plug in
a guitar, bass, keyboard or dynamic mic and jam out!

Choose from thefollowing FREE software:
AmpliTube 3

Hot-rod your desktop
As the world's leading Guitar and Bass tone-creation software, you'll be absolutely blown away by the 160+
vintage
and
modern
amp models you get in AmpliTube 3.
Own it and you'll also get 30 new
vintage
gear models and five new creative
effects
; you can virtually stomp on or rackmount
effects
such as StepFilter, TapDelay, StepSLicer, Rezo, and Swell.

T-RackS Deluxe

A rack full of classic processing gear
T-RackS
Deluxe
mastering and mixing software builds on the legacy of the revered T-RackS software, adding five great new processors for a total of 10 incredible mixing and mastering tools!
You can also tailor your signal chain to run up to 12 processors in parallel or series, and a high precision complete metering section, not included on most software processors.
Compare your preferred records with your works on this meter, and you'll immediately see where to go with loudness management.
Whether you're looking for clean clarity or rich analog character, T-RackS
Deluxe
has you covered.
For full details and FAQ's of this promotion click
here
To learn more about AmpliTube 3 click
here
To learn more about T-RackS
Deluxe
click
here