New GrooveMaker 2 Megapack now available
[h=4]Get thirteen of our most popular song packs in one in-app purchase![/h]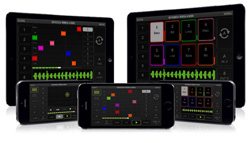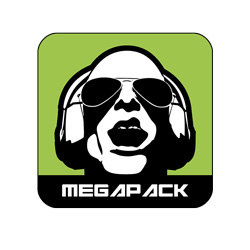 The new GrooveMaker 2
Song Megapack
is now available for In-App Purchase within
GrooveMaker 2
(
full
or
free versions
). It's a 13 song pack in one for just $29.99 /€19.99. Over 3,500 loops in all. That's less than 1 cent per loop!
Included are all the GrooveMaker 2 loops - other than
artist
collections and just released collections. Our most popular song packs are all included in this new Megapack, including EDM, Dubstep, House 1, House 2, Hip-Hop 1, Hip-Hop 2, Drum'n'Bass, Electro, Reggae, Reggaeton, Techno, Trance & Club.
Available through in-app purchase as a bundle or as individual songs.

Included Song Packs:
EDM
Dubstep
House 1
House 2
Hip-Hop 1
Hip-Hop 2
Drum'n'Bass
Electro
Reggae
Reggaeton
Techno
Trance
Club
3627 loops, 4098.8 MB
GrooveMaker 2 Full - Essential by ikmultimedia on SoundCloud - Hear the world
To download GrooveMaker 2 Full from iTunes
click here
To download GrooveMaker 2 FREE from iTunes
click here
To watch the GrooveMaker 2 overview video
click here