iRig Mic featured on stage at Google I/O 2014
[h=4]New low-latency Android audio as demonstrated with iRig Mic[/h]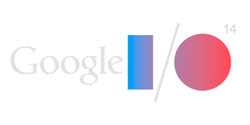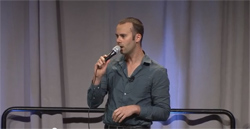 Google unveiled everything from Android advances to wearable news at Google I/O 2014, the company's annual developers' conference in San Francisco, CA. During an event at the conference titled "Building great multi-media experiences on Android,"
iRig Mic
took a featured spot when it was used to demonstrate the new low-latency audio advancements by the Android Media Team.
Christian Howes from the app developer
StarMaker Interactive
used iRig Mic on stage to demonstrate the welcomed new improvements in the audio latency issues that have troubled Android users in the past. These advancements should prove to be promising news for Android mobile musicians worldwide.
Watch the full segment here:
To purchase iRig Mic
click here
To learn more about iRig Mic
click here