iRig Mic Cast is a Must-Have Tablet Accessory
[h=4]Ted Needleman's feature of IK's mobile microphone on Investor's Business Daily[/h]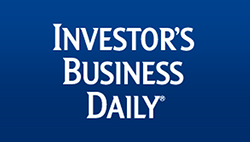 Here are quotes from Ted Needleman's article on "Must-Have Tablet Accessories for Financial Advisers" featuring IK Multimedia's iRig Mic Cast:
"When you sit down with a client, it's always a good idea to record the meeting. That way, if questions arise later, you have a
voice record
of precisely what was said. The internal microphone in your smartphone or tablet usually does an OK job with this, but it's not particularly sensitive and doesn't have very good fidelity. Consider a
microphone
upgrade like the $40
IK Multimedia iRig Mic Cast
. Usable with iOS and Android smartphones and tablets, this compact external microphone provides excellent voice response and offers adjustable sensitivity so that every word and nuance of the conversation can be captured. It even comes with an adjustable tabletop stand so you can adjust the angle of the phone or tablet for the clearest voice pickup."
Read the rest of the feature of
iRig Mic Cast
on
Investor's Business Daily here
.
Learn more about
recording
with your mobile device and tablet with
iRig Mic Cast
.