iPhone Life reviews iKlip Xpand and iRig Voice
[h=4]"With the release of the iKlip Xpand and iKlip Xpand Mini... the constraint has been lifted."[/h]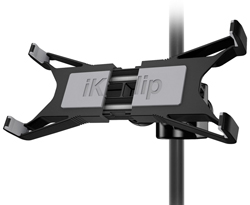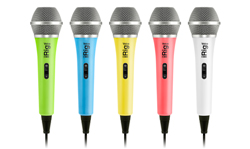 The newly released
iKlip Xpand
is an adjustable tablet holder that uses four expandable grips that can hold most large tablet sizes securely. Its rubberized "Gorilla Grip" technology holds your iPad or tablet on a microphone stand, and its ball joint design allows for infinite adjustment so you'll always have an optimal viewing angle.
iRig Voice
is a fun and colorful handheld vocal microphone that's optimized to deliver stunning audio quality. It's the perfect companion for all your favorite karaoke and music creation apps — simply plug it in to your device and start singing.
Mike Riley is a frequent contributor to iPhone Life Magazine, and specializes in emerging technologies and new development trends.
Mike recently got a chance to try out both the iKlip Xpand and iRig Voice. Here are some of his initial thoughts:
"Both new iKlip Xpands also look more attractive and less intimidating in their bare states since their function is obvious thanks to their new industrial design."
"With the release of the iKlip Xpand and iKlip Xpand Mini, that (Apple-specific) constraint has been lifted."
"The iRig Voice is a more playful version of IK Multimedia's well-received iRig Mic."
"(iRig Voice) comes in a variety of colors to suit your playful audio broadcast needs."
To read the full article
click here
For more information on iKlip Xpand
click here
For more information on iRig Voice
click here