AppleTell reviews iRig KEYS PRO
[h=4]"iRig KEYS Pro is the best compromise you can make between portability and playability when it comes to a mobile musical keyboard"[/h]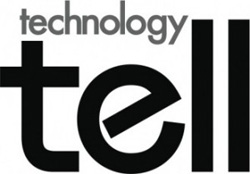 TechnologyTell.com is a leading online consumer electronics destination, and AppleTell is their "all things Apple" editorial column.
AppleTell got to check out the all new
iRig KEYS PRO
recently, and here's a few first impressionsfrom music tech reviewer Jake Gaecke:
"Two of the best offerings (mobile music keyboards) come from the same company: IK Multimedia. The iRig KEYS Pro is the big brother to IK Multimedia's iRig KEYS keyboard."
"The regular sized keys make this a very playable keyboard, but the slim design and 37 key range still makes this something that could realistically fit into your backpack. That's exactly what makes a keyboard like this so appealing; you can bring it with you anywhere without feeling like you packed the whole studio."
"The iRig KEYS Pro is a versatile musical keyboard that can connect directly to your iOS device or Mac."
To read the full review click
here
To learn more about iRig KEYS PRO click
here