AppleTell gives iLoud 5/5 Apples award
[h=4]"If you're looking for a portable Bluetooth speaker, you'd be well advised to consider the iLoud"[/h]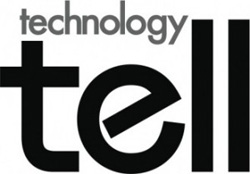 TechnologyTell.com is a leading online consumer electronics destination, and AppleTell is their "all things Apple" editorial column.
AppleTell got to test out the new
iLoud
recently. Not only did they end up giving it their 5/5 Apples award, but they also offered many words of praise for it's functionality, power, and design. Here's a few of their comments below:

"Overall, the iLoud is a superb portable studio monitor. In fact, it's hard to knock the iLoud for much of anything... the iLoud has a very sleek design that both looks and sounds amazing."

"The design of the iLoud is quite sleek; it's a speaker that both looks and sounds impressive... If you're looking for a portable Bluetooth speaker, you'd be well advised to consider the iLoud from IK Multimedia."
"I'm quite pleased to report that it really does produce superb audio all the way up to sound levels that would likely get you in trouble with the neighbors. Hopefully you won't need it to be that loud all of the time, but it's nice to know you have this kind of power available and that it won't distort. Ever."
To read the full review click
here
To learn more about iLoud click
here