Announcing new T-RackS® CS update including the "holy grail" of mastering EQs
[h=4]Featuring the first software version ever of the "gold standard" of mastering EQs, plus a new streamlined user experience process[/h]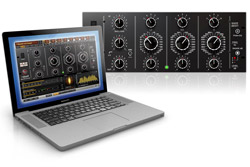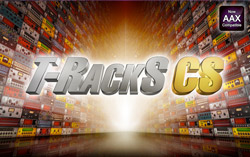 We are proud to announce the new
T-RackS® Custom Shop
update including the "
holy grail
" of mastering EQs,
Master EQ 432
. This latest update adds the first software version ever of the "gold
standard
" of mastering EQs, plus multiple enhancements of the T-RackS Custom Shop environment aimed at streamlining its usability for both previous and new users.
T-RackS Custom Shop 4.5 offers a unique mixing and mastering shell system that allows the user to have up to 26 of the world's most sought-after outboard processors all available in one product for your DAW or desktop, both singularly or together, for the highest-end sonic experience.
New Master EQ 432
We are pleased to introduce a brand new module to the T-RackS family. This module is based on what is considered to be the "golden
reference
," the
absolute
standard in mastering equalizers. The fully parametric and totally independent bands have almost no interaction, and the unit's success derived from its no-compromise quality level, based on discrete high-
performance
custom op-amps and a totally transformer-less signal path that made for transparent and pristine audio quality. What's more, some digital-world handy features like total recall, full automation, and switchable gain ranges, originally available as three different hardware versions, are all now included in this single model.
Multiple Custom Shop Enhancements
Additional enhancements are included in the latest Custom Shop update, T-RackS CS 4.5, providing even more options to purchase our legendary T-RackS mixing and mastering audio processors right from your DAW or mastering station. New users of T-RackS CS 4.5 will experience a single installation process for all of the available modules that installs every available T-RackS processor into the DAW at the same time. This provides immediate access to all of the individual T-RackS world-class processors from the plug-in selection area in the DAW channel strips, plus immediate access to all of the individual processors in the T-RackS Mastering chain plug-in.
New and improved "Try before you buy"
We recognize that when inspiration hits, it's critical not to slow down the creative workflow. Because the modules are immediately available within the DAW channel strip, you can choose to demo the processor or purchase it direct, with just a few clicks. Also, to allow time to completely evaluate the intricate workings, nuance and sonic characteristics of our modules, we've decided to greatly expand the amount of time you can choose to demo the processors, now a full 14 days! When ready to purchase, simply click the "Custom Shop" button in the bottom right corner of the processor to launch the T-RackS Custom Shop purchase system.
To learn more about the Master EQ 432 click
here
To check out the newly updated T-RackS Custom Shop click
here